Welcome Letter from Dr. Hebert
Welcome,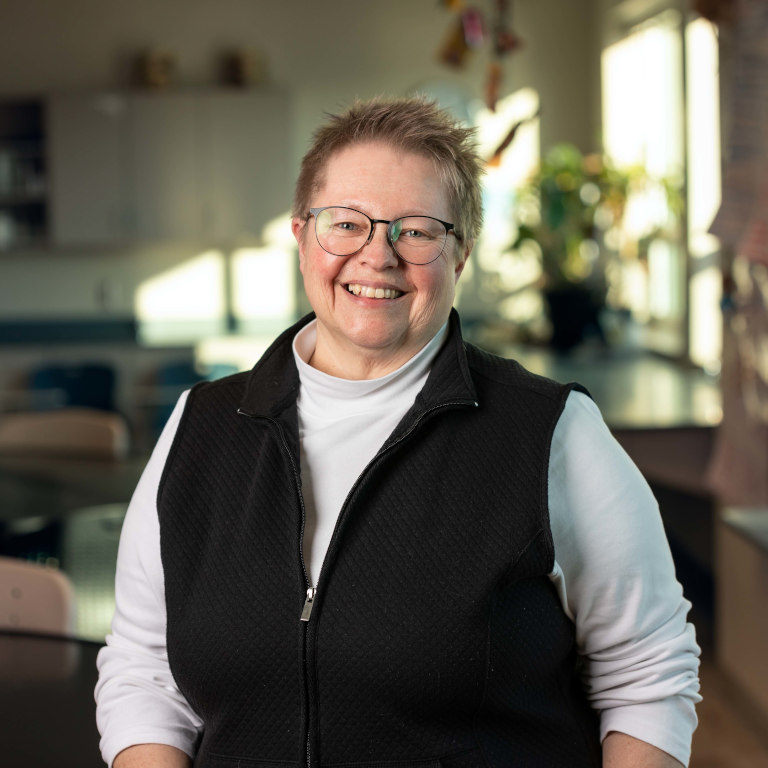 Thank you for investigating IU South Bend's Educational Leadership Program, the Master's Degree and the Certification Program. I invite you to have a more detailed look at what we have to offer, at our faculty, and at your opportunities post-graduation in this field.
If you decide that this program is for you, then let me congratulate you on taking the important "next step" forward by choosing to enroll in Educational Leadership. We value and feature visionary and innovative leadership, ethical and socially responsible behavior, and diversity of people and ideas. Therefore, the courses are designed to be relevant and current to the leadership field. The hybrid format encourages a blend of both face-to-face class time and time spent in the field.
By joining our cohort of individuals interested in obtaining either a Master's Degree or Certification, you become part of our Educational Leadership family comprised of outstanding students and graduates serving in schools located across Northern Indiana and Southern Michigan. IU South Bend's program continuously attracts individuals dedicated to lifelong learning and who desire to lead others into the next century.
Our experienced faculty and School of Education staff are here to support your success. We are full-time and adjunct faculty dedicated to the profession. We often serve on editorial boards and advisory committees of educational organizations and are recipients of awards for excellence in teaching and service in our respective fields. In addition, the School of Education boasts a first-rate staff who provide exemplary administrative and technical support while continuing to receive high praise for their service from faculty and students alike.
Please contact us with any questions you may have. I'm looking forward to seeing you on campus and in our classrooms.
Sincerely,
Dr. Terri Hebert, Chair and Associate Professor