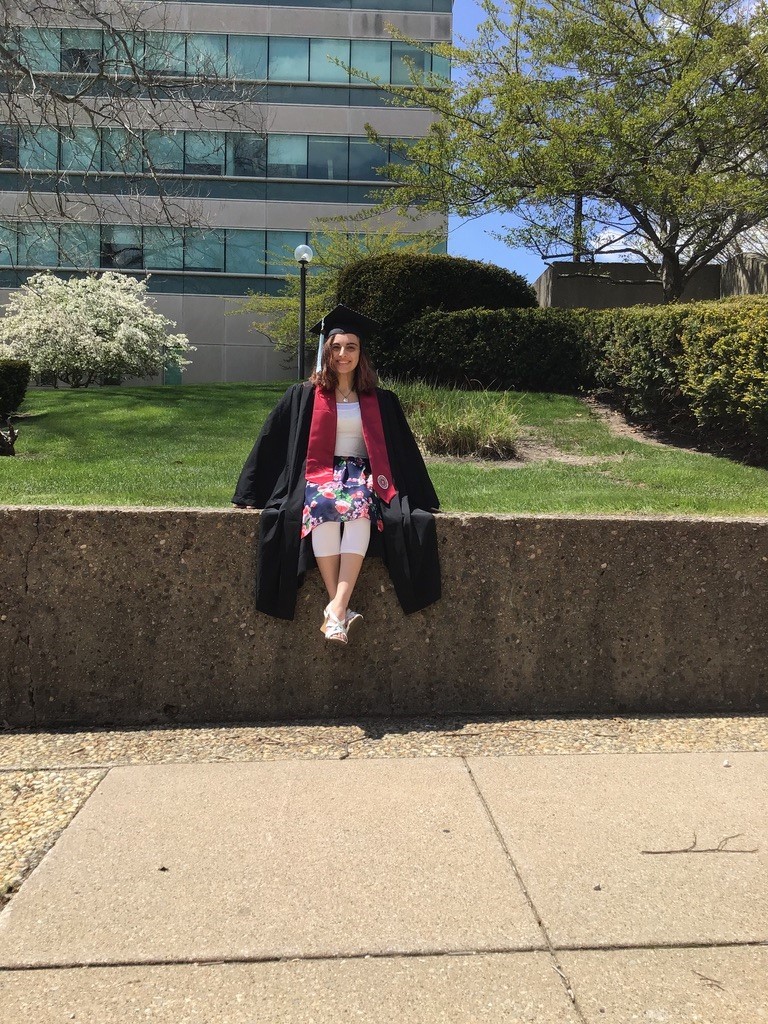 My name is Azizah Jojo-Cunningham. I am a 2020 graduate of Indiana University South Bend. I attended the university for five years to pursue my bachelor's degree in Elementary Education with a concentration in Special Education and a minor in Counseling.
What's your favorite memory of your time at IU South Bend?
My favorite memory of IU South Bend would have to be being inducted into the Education Program and getting on the Dean's List several times.
Can you talk about your choice to pursue a Counseling & Human Services minor? How do you think this minor will serve you in the future?

The more education and counseling courses that I took I started to see the connection between them. I believe that all education majors should have to take counseling courses. Counseling courses are very helpful when it comes to children. The counseling courses showed me different techniques and strategies of how to deal with children that have behavioral problems…The information that I have learned through my education courses, field experiences, and counseling courses I will definitely use in my classroom as a teacher.
What advice or is there anything else you'd like to share with incoming first year IUSB students who aspire to be teachers?
The advice that I would like to share with incoming first year IUSB students who aspire to be teachers is to never give up, believe in yourself and don't let others turn you away from your dreams. College can be difficult at times, but everything happens for a reason. Nothing is going to be perfect. You are going to make the best of friends, have great and not so great times, have some great professors, and learn something new every day. When it comes to field experiences, it will be an awesome experience and you will most definitely become attached to the children which will make it difficult to leave so spend your time wisely. The memories will last forever in your heart and try to keep in touch with the teachers.